Special Events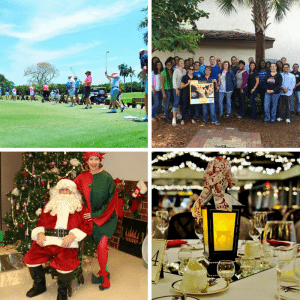 It doesn't take a big commitment to make a big impact. Your time and support makes a difference in the lives of your neighbors struggling with homelessness, hunger, education and self-sufficiency.
Do you want to make an impact or does your business want to support our work? We have many ways you can help impact our community through the work done at Adopt-A-Family.
Adopt-A-Family's special events are vital in advancing our mission to strengthen families with children in their efforts to achieve stability and self-sufficiency.
You can play an active role in ensuring our families continue on their journey of self-sufficiency by getting involved with events held throughout the year. Whether it be through monetary support, volunteering your time or sharing our mission and story with friends and family, you can play a part in bringing stability back into the lives of those around you.
The ways to help are limitless, and it doesn't only have to be through one of our agency-held events.  It could be anything from a lemonade stand to friends sponsoring you in a 5K run – every event is a chance to make an impact. You can view our event opportunities  by clicking on the links on the side of your screen. If you want further information about any of the planned events, or how to get involved with our organization, please  contact:
Layren Calvo
lcalvo@aafpbc.org
(561) 253-1361 ex. 1120
To make a tax-deductible donation,  click here.